Where can I edit/check my payout details?
You can set up your 2FA, tax form, payout settings and check your payout information by clicking -
"Account & Settings" under the left side column from your dashboard:

then the blue "Accounts & Payouts" link at the top left:

You'll then be navigated to another page. Find the below items to set up your tax form, payout settings, 2FA and check your payout record under "payout information".
a. Tax information: You are required to complete the tax information and sign electronically before receiving your payouts. Read more about tax info here.
b. Payout settings: You can select either Stripe (ACH), Wise, Payoneer, or PayPal as your preferred method.
The amount of time it takes for your payouts to reach your account may vary depending on your selected method. More about payout methods here.
c. 2FA: You'll need to set up Two-factor Authentication (2FA) to secure your Codementor account and your payout settings to make changes. More about 2FA here.
d. Payout information: You'll see payouts that are ready to be processed, upcoming payments, and those that have been placed under review. You can also find your payout history under the "Completed Payouts" tab.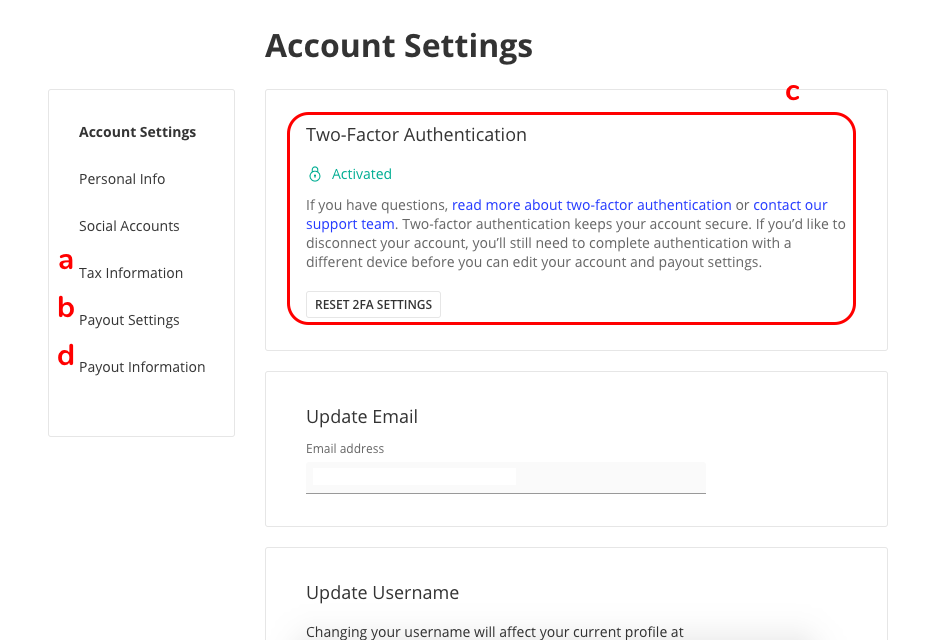 ---
---