Buying Codementor credits
You can purchase credits with your credit card or PayPal account from Buy Credits in Settings. Select the credit amount options or type in any amount of credits you wish to buy.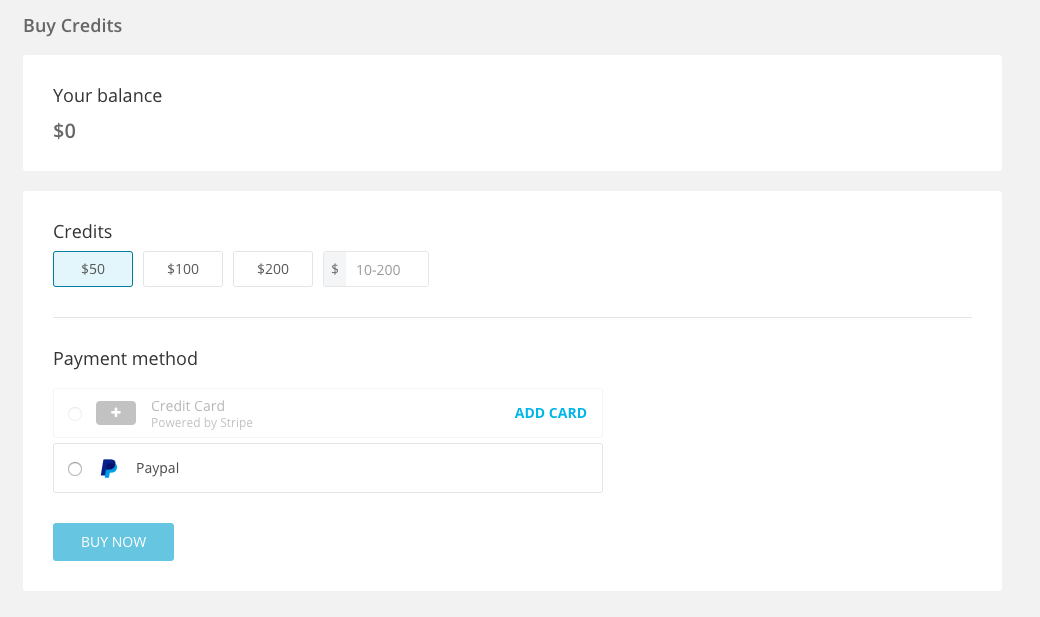 Buying credits with a credit card
Click on Add Card to purchase credits using a credit card. After putting in your credit card info, select credit card and click on Buy Now and Confirm would add credits to your account.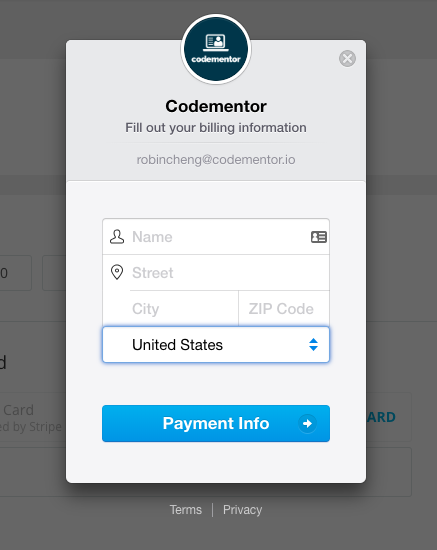 Buying credits with PayPal
Select PayPal and click on Buy Now if to purchase credits using PayPal.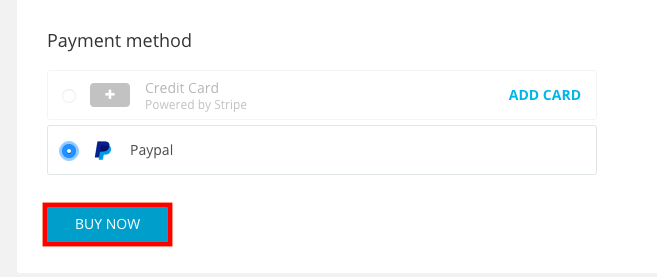 Clicking on confirm will show you the PayPal window.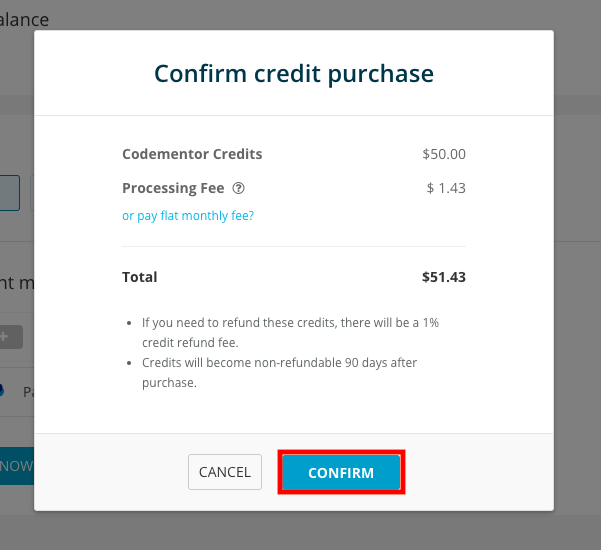 If you don't see the PayPal window, it could be because of the popup blocker. You can turn it off in your browser settings or any extension you've installed. Below are some links that would assist in turning off your browser popup blocker:
---
---