How to create a good Codementor profile
First impression matters, and your Codementor profile is exactly that to clients. In this FAQ, we will help you create a profile that makes clients think, "I'd love to work with this developer!"
We strongly recommend all mentors to complete at least photo, headline, short bio, and expertise sections on their profiles.
Profile Photo
Clients love to know who they might be working with, and a picture is worth a thousand words. Make sure you choose a photo that's:
Clear
Authentic
Friendly
Professional
💡 Make sure there's good natural lighting when you take the photo
Here are some examples: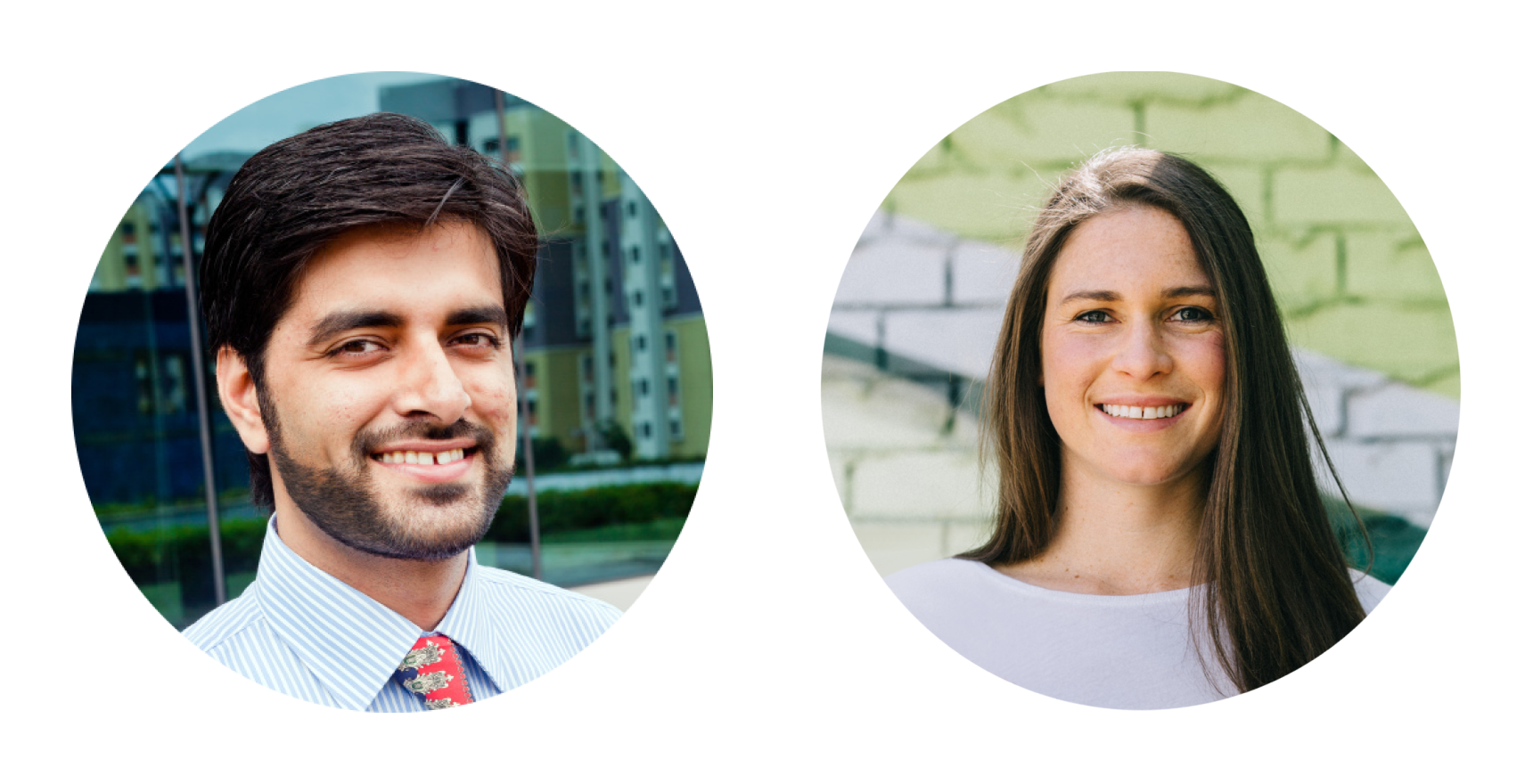 Headline (One Sentence Describing You)
The headline is what the clients will see first when they look for mentors. Highlight your strengths and experience to make yourself stand out. Here are things that grab clients' attention:
Years of working experience
Most familiar technologies
Job titles
Make sure to keep your intro short and sweet!
Example: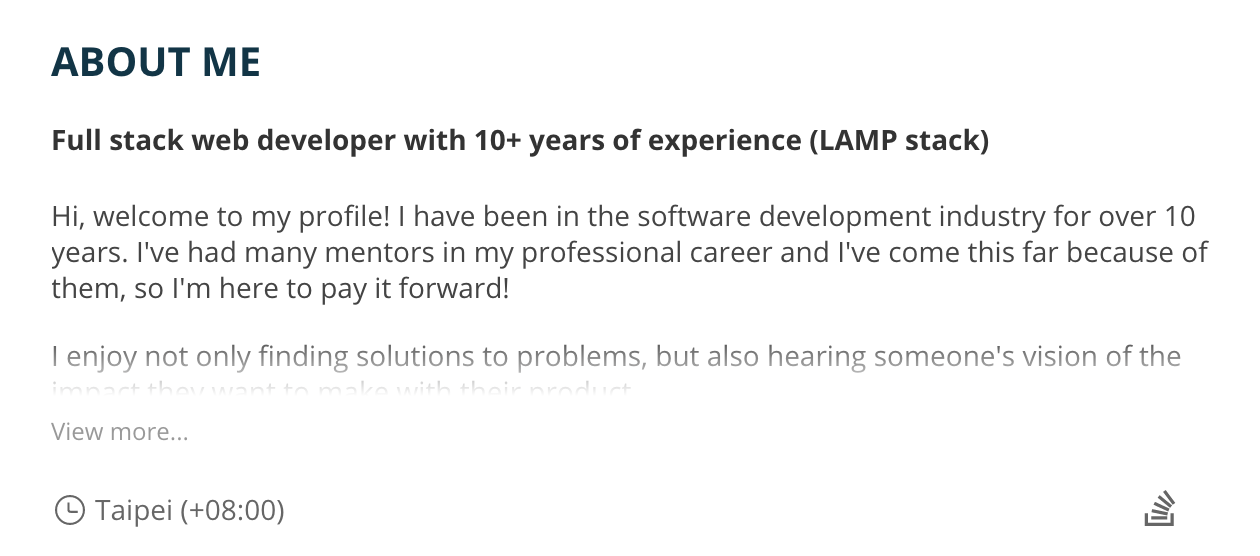 About Me (Short Bio)
Use this section to share with clients what you'd like them to know about you:
What are you good at?
What motivates you as a developer and mentor?
How would you like to apply your past experience to help others?
Not only can you present yourself as a reliable mentor, but you can also build rapport with clients before they meet you.
On the Search Mentors page, only the first 3 lines are visible, so make sure to put the most important information there!
⭐ 90% of our successful mentors have complete the About Me and Headline sections!
Example:

Expertise
Your top 7 expertise will be visible on your profile, and clients can click "view more" to see the rest. Please make sure to only include technologies you're not just proficient, but experienced in:
Place the technologies that you're the most confident and experienced with at the top
Keep the years of experience and descriptions up-to-date
Clients look for suitable mentors through your listed expertise and our system recommends requests to you based on your expertise as well!
⭐ Over 80% of our successful mentors have listed more than 3 expertise!
Example:

Employment, Projects, and Social Presence
Currently working at or have worked at some awesome companies before? Have some projects or online contributions that made an impact? Include them in this section to further boost your credibility!
Languages
Do you know any languages other than English? You can add them to your profile! When clients search for mentors, they can search for specific languages.
Please note that this setting is located in your account settings. From your Codementor profile settings, click "Account Settings" on the bottom left. Choose the "Personal Info" tab, and you'll see "Languages" on the bottom. You can also click here to go directly there.
Example: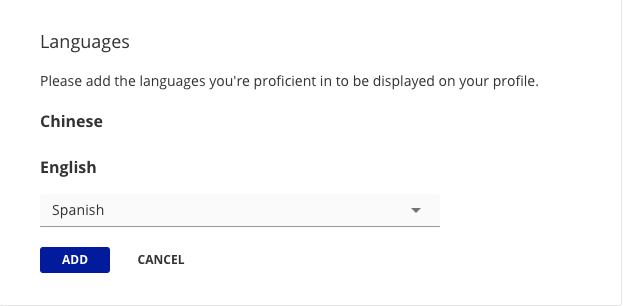 Ready to make a great profile? Edit your profile now.
---
---