How do I select a long-term Codementor?
As you start seeing interested mentors in your long-term request, you can check mentors' reviews, session counts and expertise on their profiles. Message them directly by clicking the MESSAGE button to the right of the mentor to discuss more details about your requirements. Try out a session and see if he/she is a good fit.
To hire the mentor to try our a session after the discussion, 1) click on 'HIRE' just below the MESSAGE button, then 2) click on 'Start session' in the blue popup modal (see below).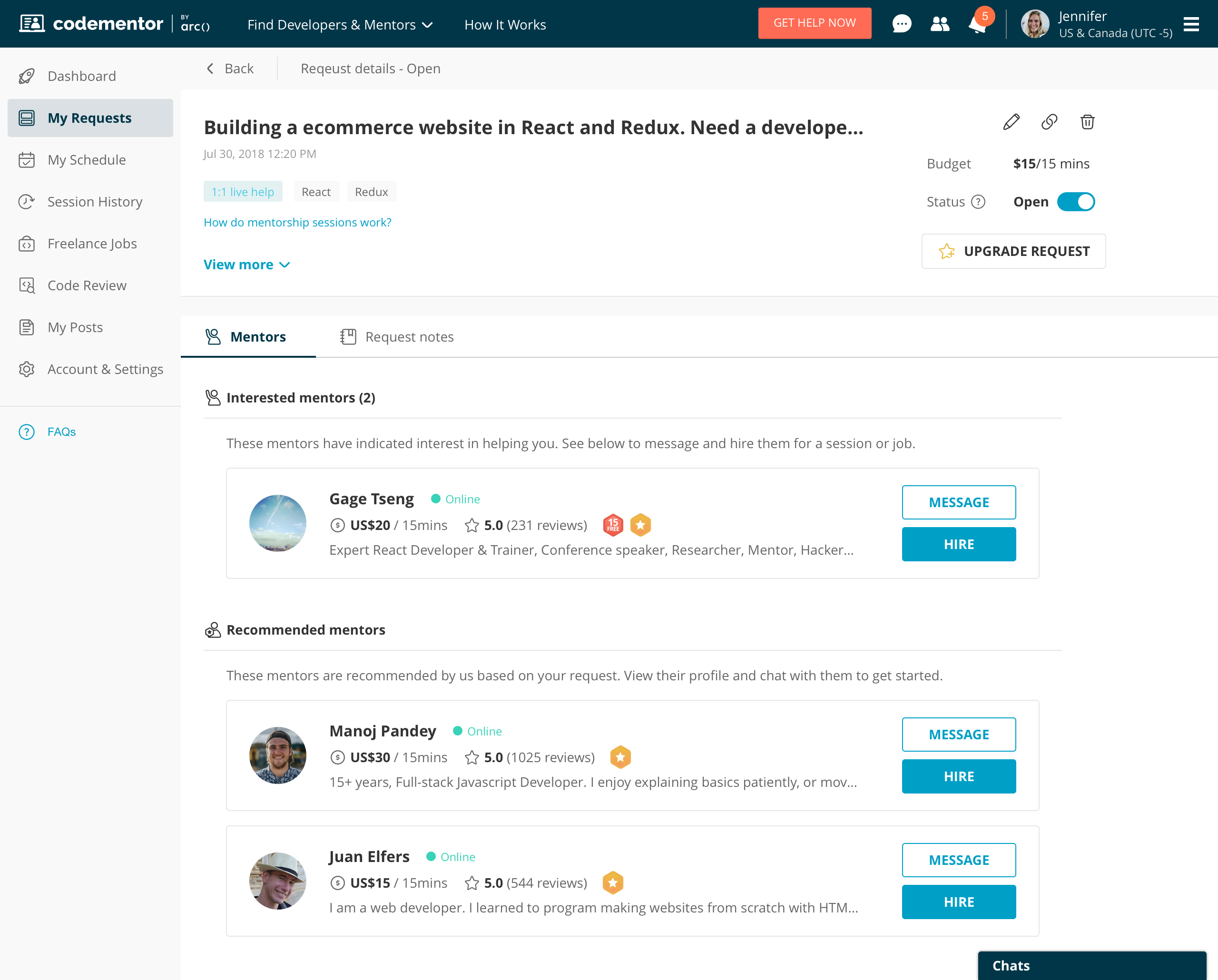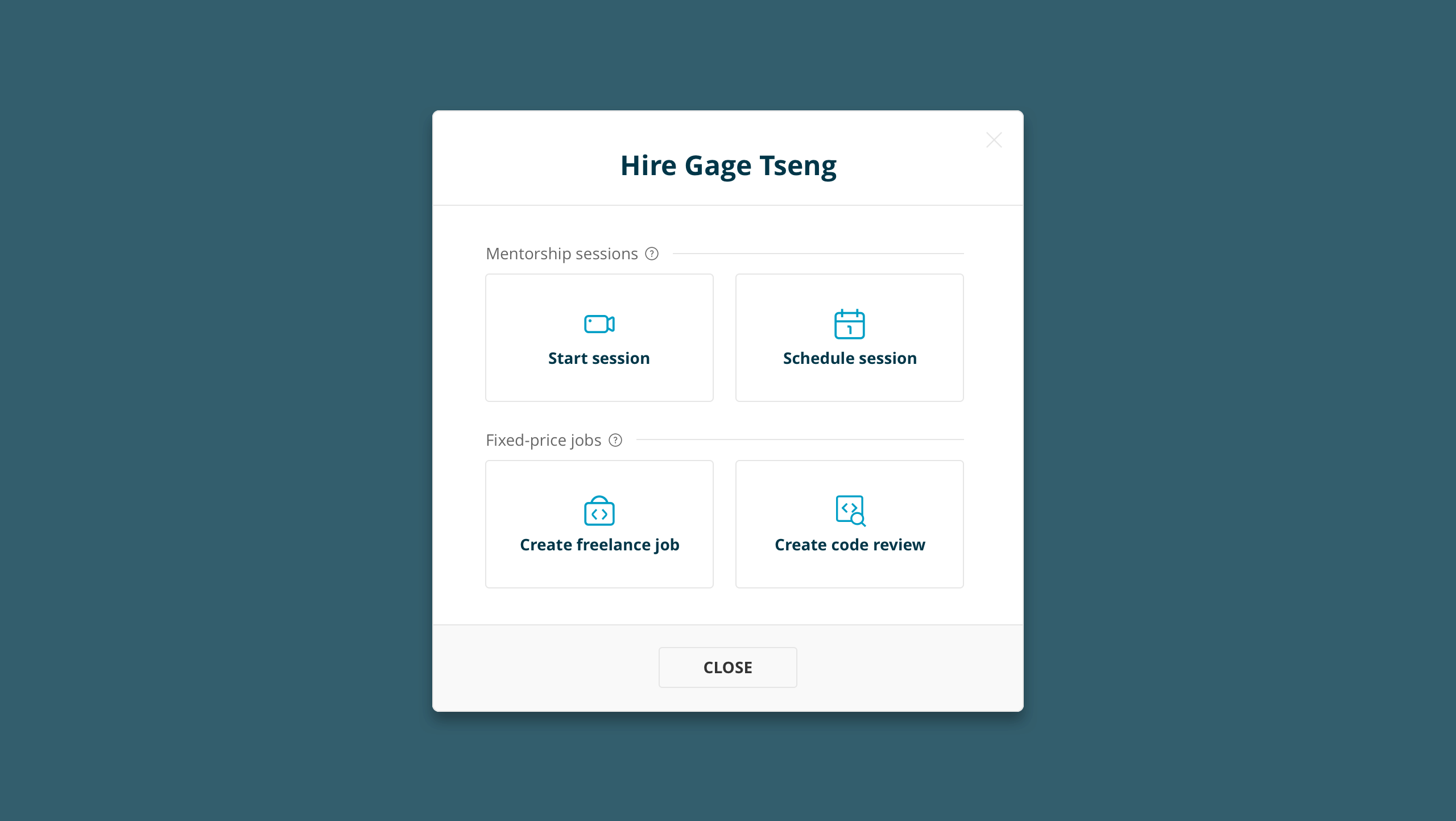 ---
---